Category: Thought Crimes
Nothing Found
Try a new keyword.
Hawaii Christian Coalition
Tuesday, August 7th, 2018 at 12:56pm
Hawaii Christian Coalition President's Picks

The Hawaii Christian Coalition Board has reviewed the candidates for the 2018 Primary Election in Hawaii and we have determined that the names listed in the image below reflect our PRO LIFE, PRO FAMILY values.

NOTE: Neither Hawaii Christian Coalition, nor its Board, are endorsing any particular candidate, nor are we telling you who to vote for. We merely want you to know how these candidates stand on our PRO LIFE, PRO FAMILY values.

US Senate: Robert Helsham

US House:
District 1: Cam Cavasso
District 2: Brian Evans

Governor: John Carroll; Ray L'Heureaux; Andria Tupola

Lt Governor: Marissa Kerns; Steven Lipscomb; Jeremy Low

**State Senate:
District 12 (Kaka'ako, McCully, Waikiki): Lynn Barry Mariano
District 17 (Waipahu, Pearl City): Roger Clemente
District 18 (Mililani, Waipio, Waikele, Royal Kunia): Tony Solis, Emil Svrcina
District 19 (Ewa Beach, Iroquois Point): Kurt Fevella
District 21 (Kalaeloa, Waianae, Makaha): Diamond Garcia
District 24 (Kailua, Kaneohe): Ken Ito

**State House:
District 2 (Hilo, Waiakea, Keaukaha): Grace Maipo-Larson
District 7 (Kaupulehu, Waimea, Halaula): Tom Belekanich
District 10 (Lahaina, Kaanapali, Honokohau): Chayne Marten
District 17 (Kalama Vlley, Queen's Gate, Hawaii Kai): Gene Ward
District 18 (Hahaione Valley, Aina Haina, Kahala): Ola Souza
District 20 (Palolo, St Louis Heights, Kaimuki): Julia Allen, Brendan Hand
District 22 (Waikiki, Ala Moana, Kaka'ako): Kathryn Henski-Stark
District 27 (Nuuanu, Liliha, Alewa Heights): Mela Kealoha-Lindsey
District 30 (Sand Island, Kalihi, Airport): Mar Velasco
District 33 (Halawa, Aiea, Newtown): Sam Kong
District 36 (Mililani, Mililani Mauka, Waipio Acres): Val Okimoto
District 37 (Mililani, Waipio, Waikele): Mary Smart
District 40 (Ewa Beach, Iroquois Point): Bob McDermott
District 41 (Ewa Villages, Ocean Point, Ewa Beach): Chris Fidelibus
District 42 (Kapolei, Makakilo): Sharon Har
District 45 (Mililani, Schofield, Kunia): Loren Cheape Matsumoto
District 46 (Wahiawa, Whitmore, Poamoho): John Miller
District 49 (Heeia, Kaneohe, Kailua, Maunawili): Maurice "Mo" Radke
District 47 (Waialua, Kahuku, Waiahole): Richard Fale, Boyd Ready
District 51 (Kailua, Lanikai, Waimanalo): Noe Galea'i

**Honolulu City Council:
District II: Bobby Bunda

**If a district is not listed below, that means there are no candidates with HCC values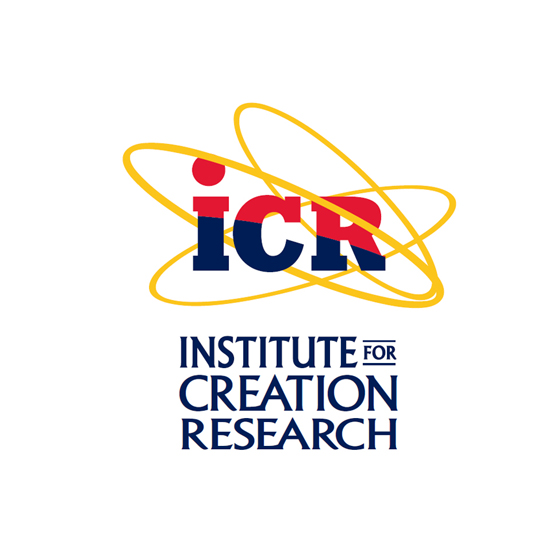 Aloha Pregnancy Care & Counseling
Donate Cars 2 Save Babies!
Hawaii Public Radio Feature

Tax Foundation of Hawaii President Tom Yamachika, questions whether the current Department of Education budget of nearly $2 billion would be reduced if voters approve the constitutional amendment to allow the legislator to assess a surcharge. You can read the … Read More The post Hawaii Public Radio Feature appeared first on Tax Foundation of […]

admin
Weekends Safe Once Again, Maybe

Back in 2014, we wrote in this space about a nasty Honolulu City & County rule involving real property tax appeals.  That rule said that if you as a property owner didn't like your real property tax assessment and you … Read More The post Weekends Safe Once Again, Maybe appeared first on Tax Foundation […]

Tom Yamachika
How States Raise Their Tax Dollars

From the Pew Charitable Trusts   Taxes make up almost half of state government revenue, with the bulk coming from levies on personal income and general sales of goods and services. Broad-based personal income taxes are the biggest source of tax … Read More The post How States Raise Their Tax Dollars appeared first on Tax […]

Tom Yamachika
CBN Jerusalem Dateline
Todd Starnes
You would be hard-pressed to find anybody in Dodge County, Georgia who does not stand for the nation [...]
A semi-retired Lutheran minister in Fredericksburg, Virginia faces the possibility of being evicted [...]
The owner of the Masterpiece Cakeshop filed a federal lawsuit Tuesday against the Colorado Civil Rig [...]
Several months ago I was delivering a speech to a group of patriots in our nation's capital when I s [...]
Family Research Council Washington Updates
Christian Post
The Trump administration has sanctioned Myanmar military forces for their "ethnic cleansing [...]
California lawmakers are revising the state's penal code to make advising or helping someone to [...]
President Donald Trump asked American evangelical pastor Andrew Brunson who is currently under house [...]
California's Senate has passed a controversial bill that labels as fraud any business or goods [...]
Hawaii Future Project
Safe Streets Ohana